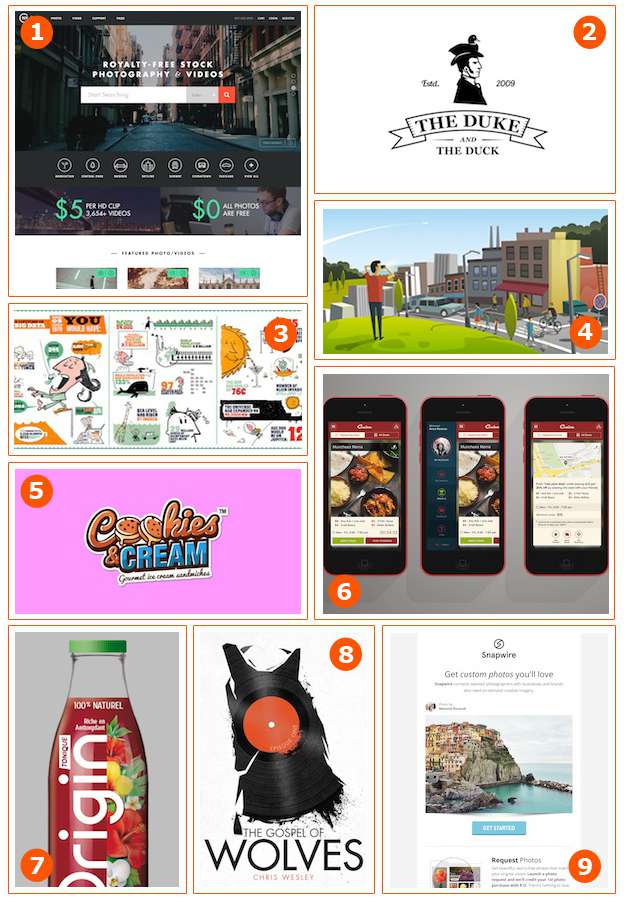 Let's celebrate! This month, all of our Top 9 designers decided to bring some major fun to their design. Whether it was by using a playful concept, bright colors, delicious food, or an usual font, each of these designs has something celebratory and eye-catching about it. So give them all your most raucous round of applause and vote for the April's Top 9 at 99 here.
Featuring the fabulous creations of these nine designers:
Voting is open through Wednesday, May 14th at 5:00 PM PST.
See previous winners of the Top 9 at 99